The Growing Momentum of Expanded Learning Time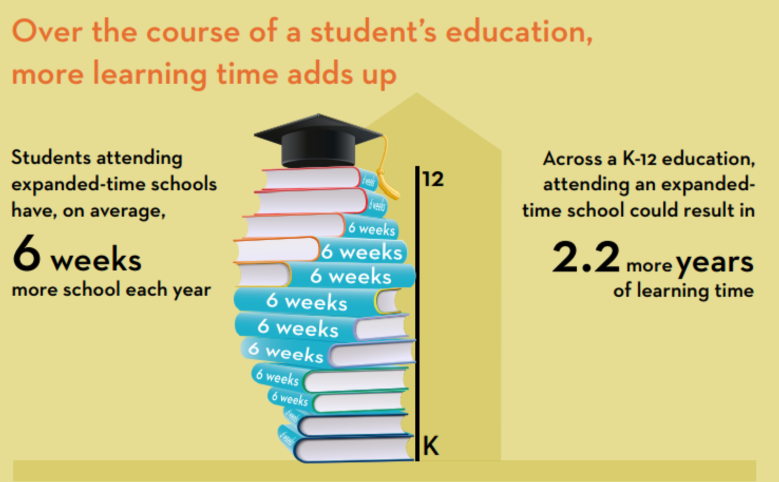 Fueled by policy action at the federal, state and local levels, the number of expanded-time schools has doubled over the past two years! Schools with redesigned and expanded schedules are now serving over one million students in predominantly urban communities across the country. 
For the first time, expanded-time district schools outnumber expanded-time charter schools, making district schools a majority of the more than 2,000 expanded-time schools that are providing students with more time to accelerate academic growth and enable a well-rounded, enriching education. NCTL is releasing these numbers today following the completion of its bi-annual update of its expanded-time schools database.
Thirty-five districts across more than ten states have implemented a longer school day and/or year in participating schools. Today, NCTL and the Education Commission of the States (ECS) are releasing Learning Time in America which reviews more than 40 state laws that relate to school time that passed during the last two legislative sessions. Many of the laws Learning Time in America outlines incentivize schools to innovate or provide new flexibilities in school governance to reconfigure schedules, staffing, and budgeting, often resulting in substantially more learning hours for students.